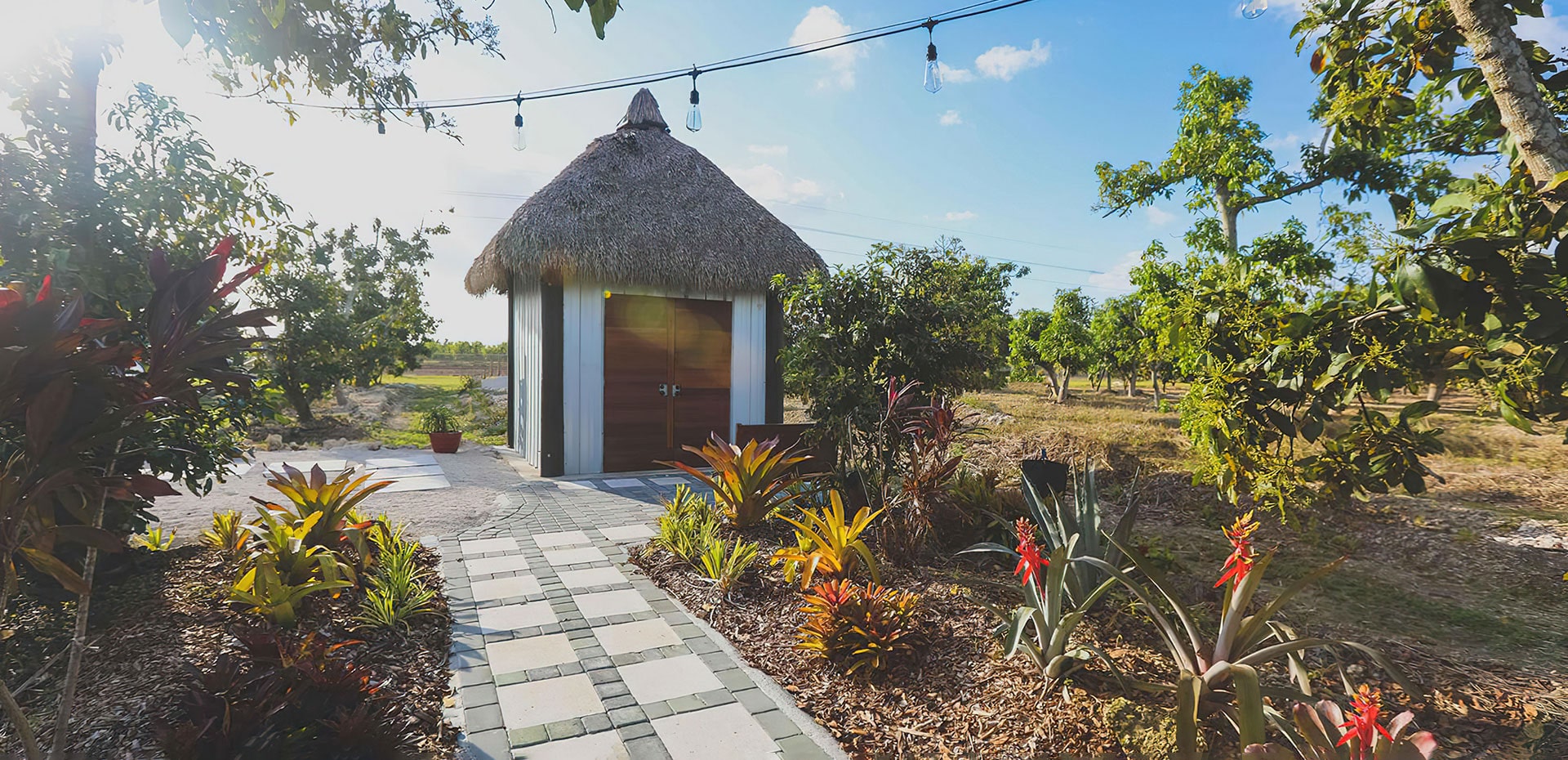 When you think of a South Florida wedding or event you would normally think of the nightlife of downtown Miami. If that is not the style of wedding or event that you wish to have, then yes there are more options. Such as private innings, Beach weddings, Historic homes, and Farm/Ranch style weddings. It all comes down to which style you wish to convey for your event or wedding.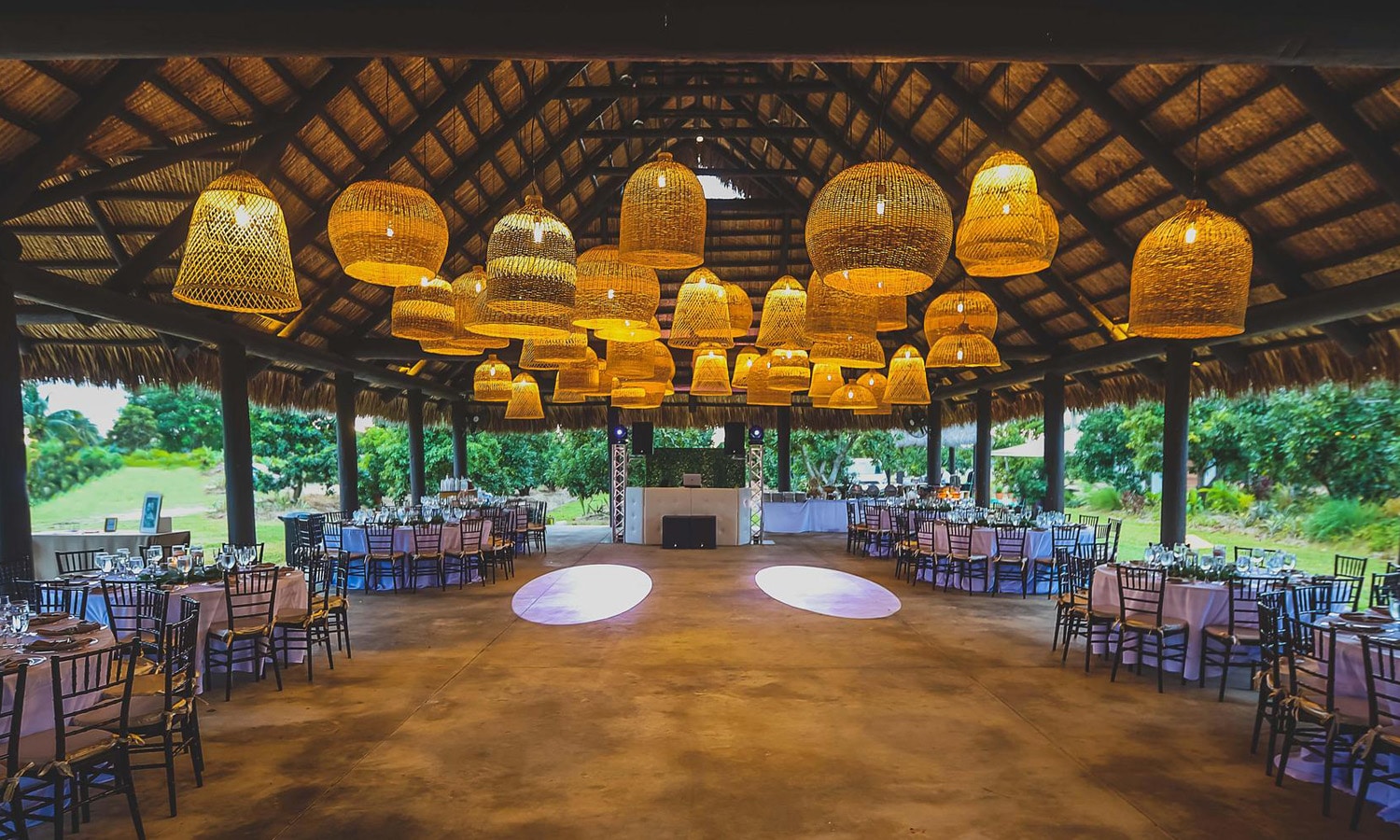 If you are looking for a rustic and a historic type of venue for your event or wedding, then Sunset Groves may be the place for you. Sunset Groves is a farm that can host as a wedding venue located in Miami, Florida. This working farm is surrounded by rolling hills and a multitude of tropical trees growing avocados, mangos, mamey, and many more. This 8 acre farm has been under the care and guidance of the Acosta family since 1993. From the beginning of October to the end of May, this Sunset Groves opens its doors for couples seeking to wed in the natural beauty of the Sunshine State.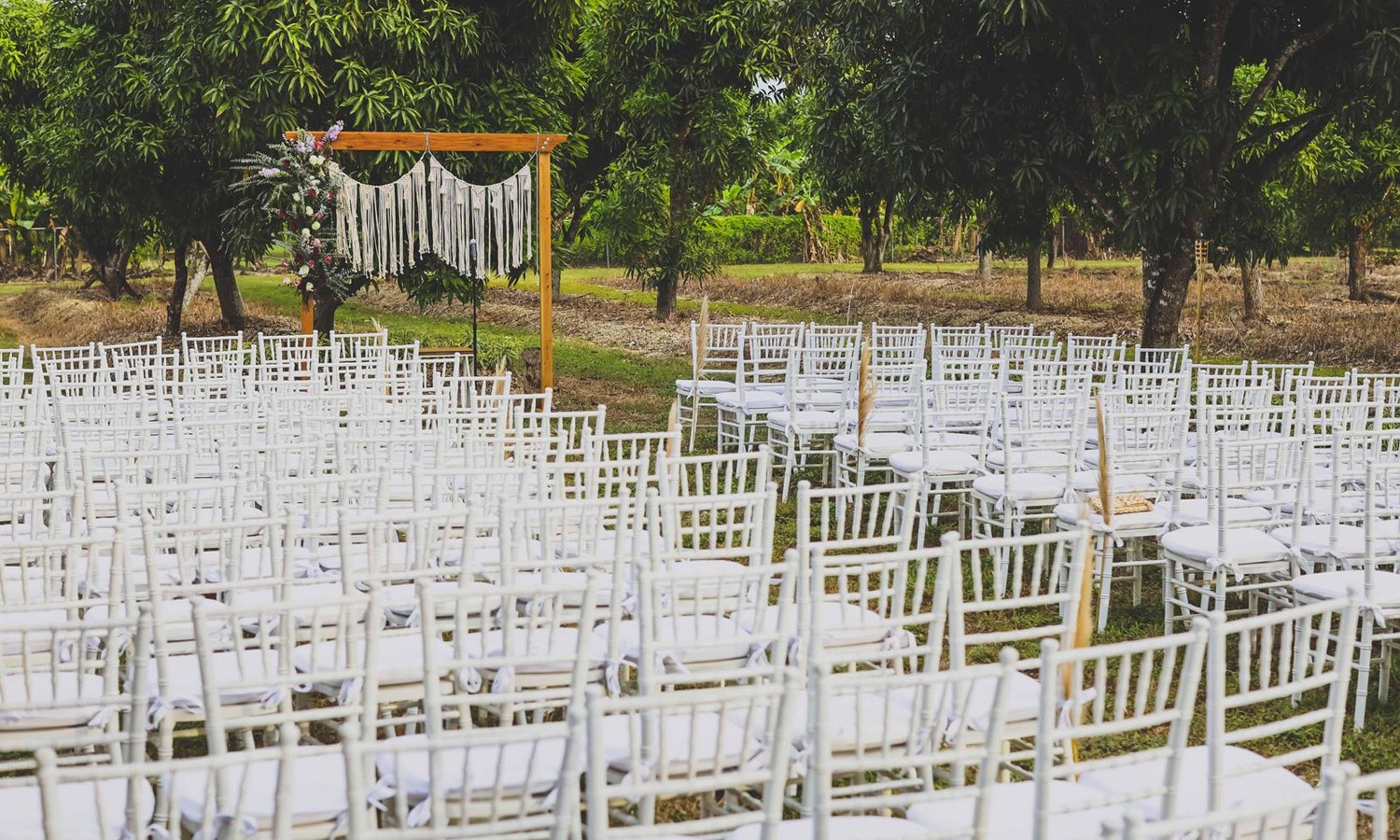 Sunset Groves has multitude of ceremony spaces that are hidden within the farm's gardens and surrounding woodlands. Sunset Groves is surrounded by tropical blooms and trees, you and your family, friends, and guest can gather as you officially tie the knot in an intimate and private area. If the natural beauty of the farmlands does not fit your theme, then piece that do can be placed within these areas. Each ceremony area can be decorated with chairs, an arbor, and other quantity of items to make your ceremony truly personal and a one-of-a-kind celebration to be remembered.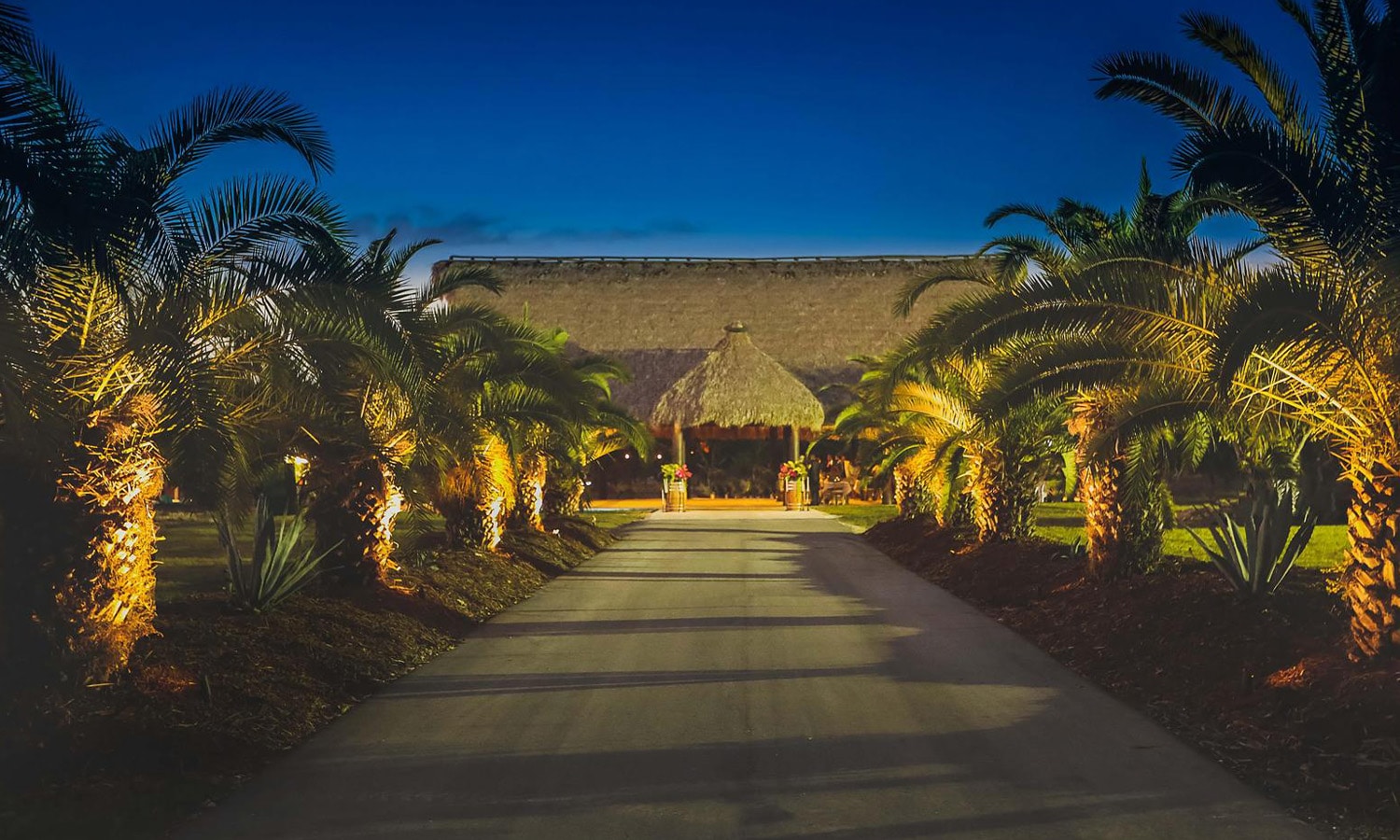 The covered courtyard in Sunset Groves is the perfect place for one to hold ones reception. The covered courtyard allows natural light to flow throughout your reception space, and you dance the night away in the moonlight. This area is completed with a thatched roof, wooden beams, fairy lights, high-ceilings, and a DJ booth. This area is perfect to make a memorable one of a kind gathering. This area can be configured in a variety of ways, just like the ceremony areas. This will allow you to include seated guests, a spacious dance floor, and live entertainment if so choose so. Some additional facilities include a bridal lounge, and on-site valet parking. The Sunset Groves beautiful bridal lounge will allow you and your friends to relax, and gradually get-ready in comfort before one of the biggest day of your life to begin.
If you believe that this is the right venue for you please click here