Band or DJ? Which One is Better?
Nothing is worse than when your music is a dud for your event. So finding the best music or musician for your event can make or break the wedding reception. Need a hype man Dj? Or do you want mellow slow songs all evening? It depends on the mood you are going for, but having a wedding singer or a wedding disc jockey is definitely an important choice you have to make.
First you will have to work out some details with your partner for what you want for the evening. We have a few tips and tricks you can use to help make the best choice for you and your guests.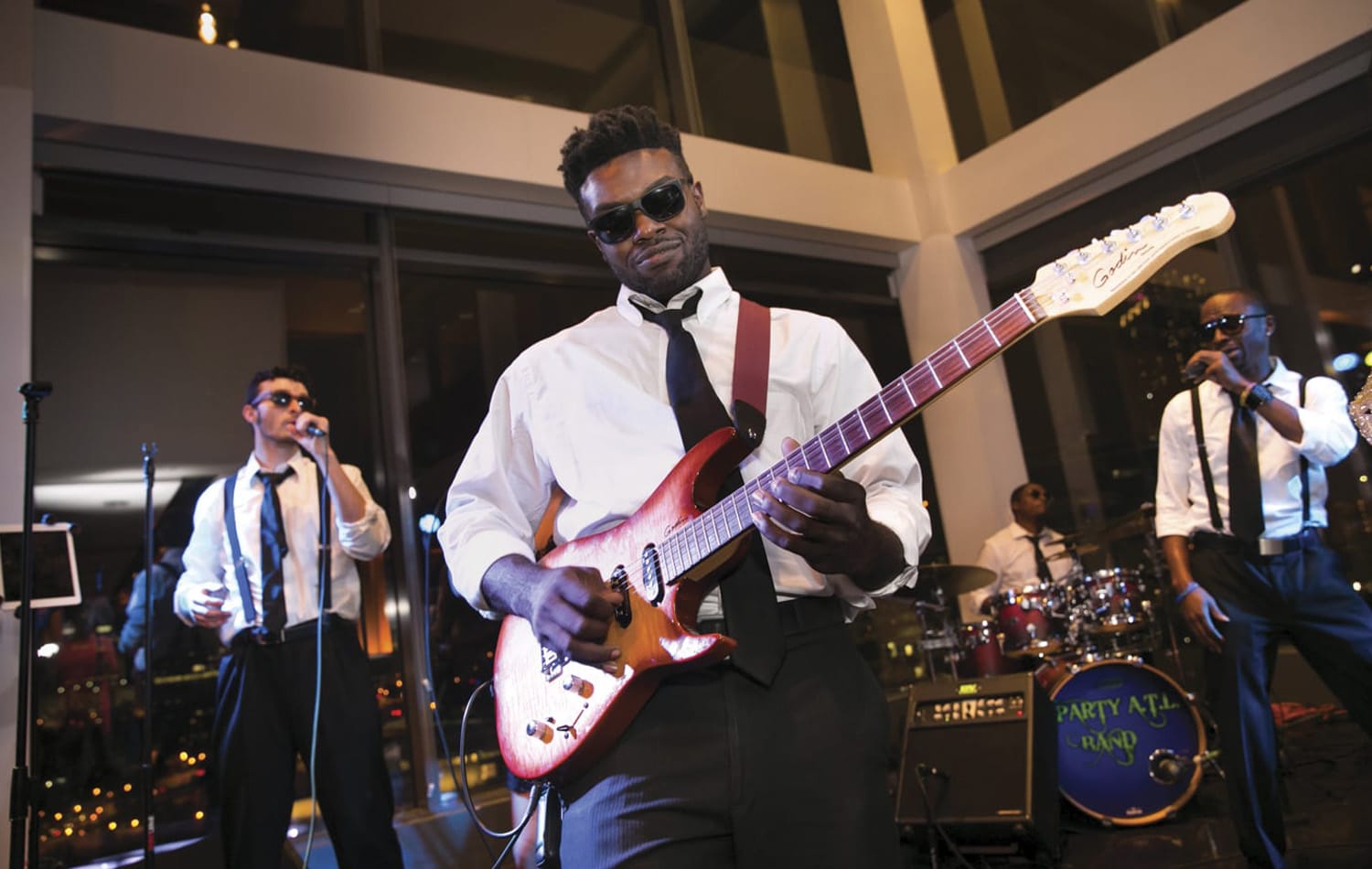 Vibe & Variety: The type of music you want highly determines whom you choose to create the vibe you want for your party. What musical genre best depicts you and your partner's personalities? Is there a specific era of music you love? Swing? 80's? Maybe you dance salsa or merengue often together and want to incorporate that in your reception. Do you want the party to be heavy on Spanish music? Or maybe want a good collection of top 40 music? Choose someone who knows that genre well. Also make sure they switch up the variety well. Some slow songs, and some fast songs, but get everyone on the dance floor with a different flow of music throughout the evening. The way the music hits the crowd is also a big factor, make sure the venue space accommodates and helps out the volume level you want to achieve.
Budget:
It's possible a DJ would be the less expensive choice, than let's say, an 8 piece band. Prices for bands vary because of equipment requests, and of course would be more expensive on a holiday or the weekend versus during the week. But some Dj's can be very expensive too based on their talent and if they are well known. Djing has become an art in its own right and not everyone is as talented as others are. So just keep your personal budget in mind and that could help you choose whether to go with a band or Dj or even both! Check on those possible noise restrictions while you're asking questions at your venue too.
Dance Space:
What does your venue space accommodate for a band? If you want a lot of instruments then you will need to be able to plug in a lot of instruments. Make sure your Miami Venue Space can outfit all of that electrical use. If you are using both a band and a DJ where you will set them up? Sometimes it can be a different spot for the ceremony than for the reception. So make sure your place has space for a Dj booth or a stage or section where the band can perform and be seen.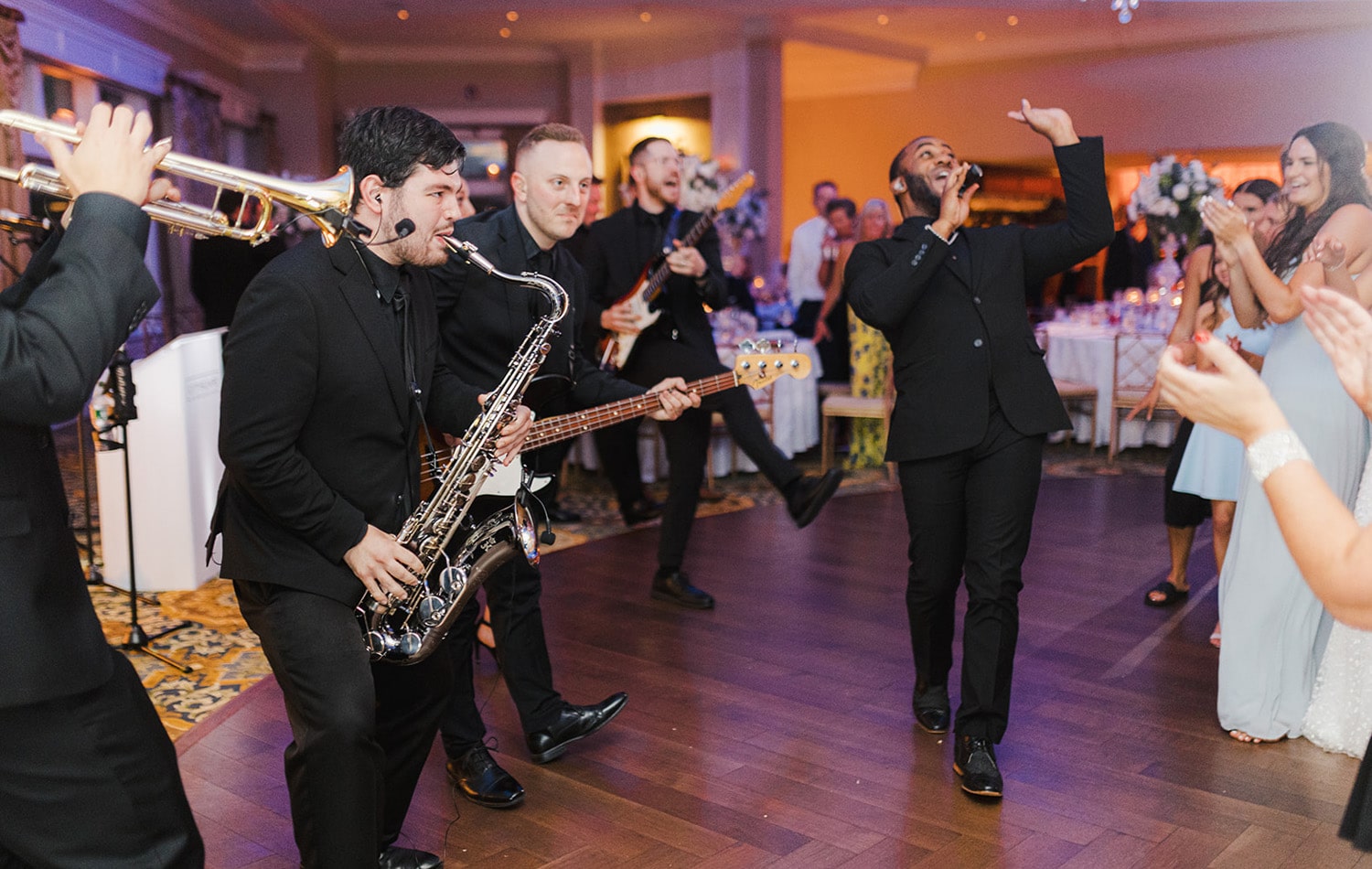 A great front man for a band can also be a great hype man to get the crowd going. But you want it to go along with your vibe. Choosing someone a bit cheesy or vulgar can ruin the night's vibe. Make sure to visit the band in person at an event they are playing to really get a feel for how they interact with the crowd. You want your guests to have fun, definitely not get offended. Read their reviews, and if you do choose a great band and have a great experience then make sure you help others out by leaving them a great review also. Another great pro of a band is the benefit of your guests seeing a performance. There are lots of ways a band can raise the excitement level for your event.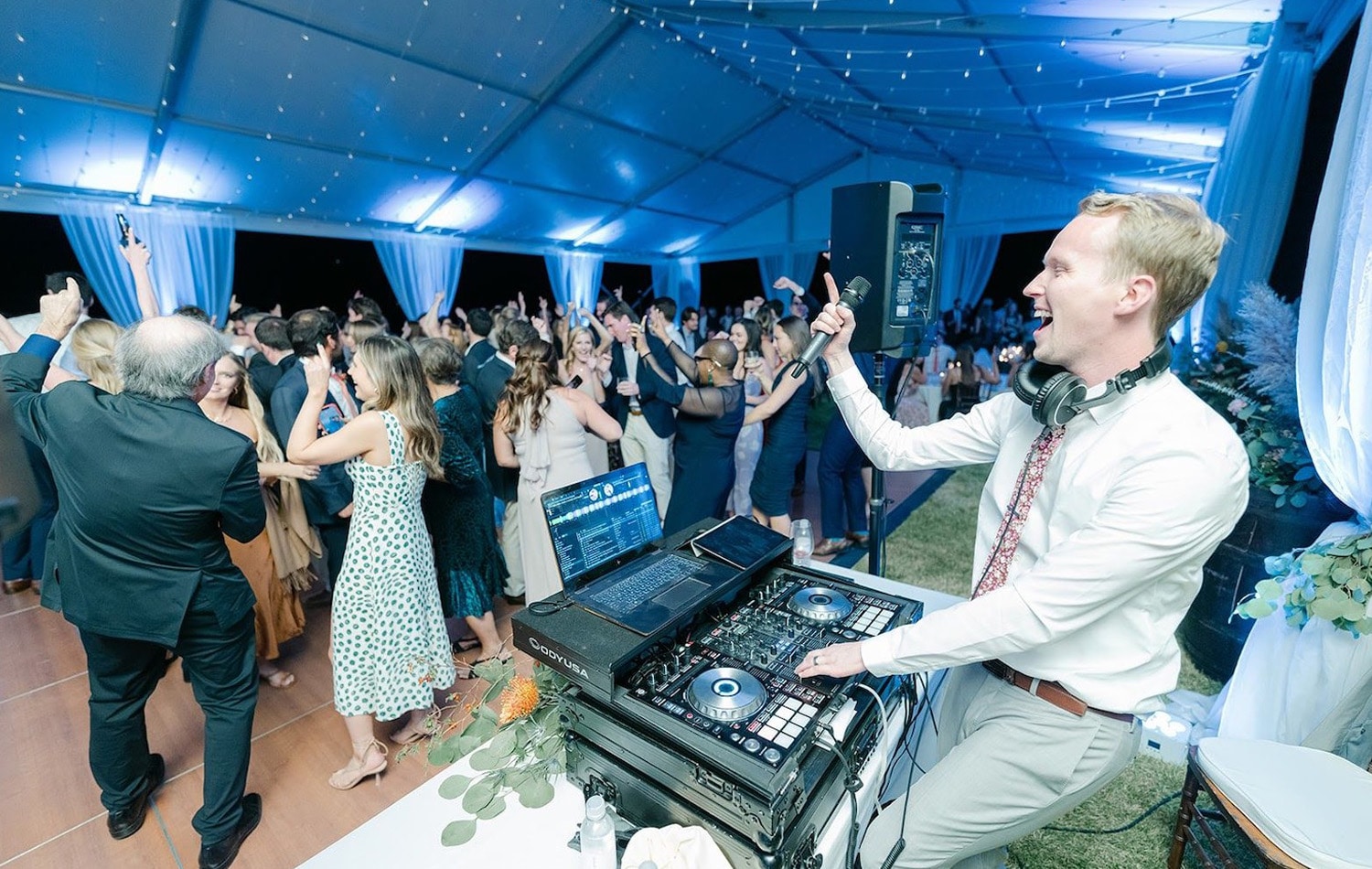 A benefit of a Dj over a band is the musical repertoire. A Dj will definitely have an unlimited supply of different music to play throughout the night, whereas a band may not know a song you request. Or they may not know the song according to a specific artist in the way you would like to hear it. A band leader will definitely put their own style and spin on music to make it their own, which can be pleasing for some and not to others. Dj's definitely take up less floor space in your wedding venue in South Florida. Sometimes you need all the space you have to accommodate the vendors you want and tables for your guests in a venue. Just like band front people, some DJ's can be great emcees and guide your guests throughout different portions during the reception. They can be really helpful in leading the first dance or letting everyone know when it is cake time. On the other hand, a Dj with a less than stellar stage presence can end up giving your event a big "whomp whomp" vibe.
Communication is key, as I'm sure you have heard along the way somewhere in premarital counseling. So communicate your likes and dislikes to your Dj or band choice. Get a common playlist of what they usually play. Ask for referrals from past events they have performed. Definitely communicate clearly if there is something you don't want to hear. If you hate the chicken dance, (like anyone ever would!) or if you would like the 'clean' version of some popular songs, make sure you let them know.
Have more questions? Contact us here.