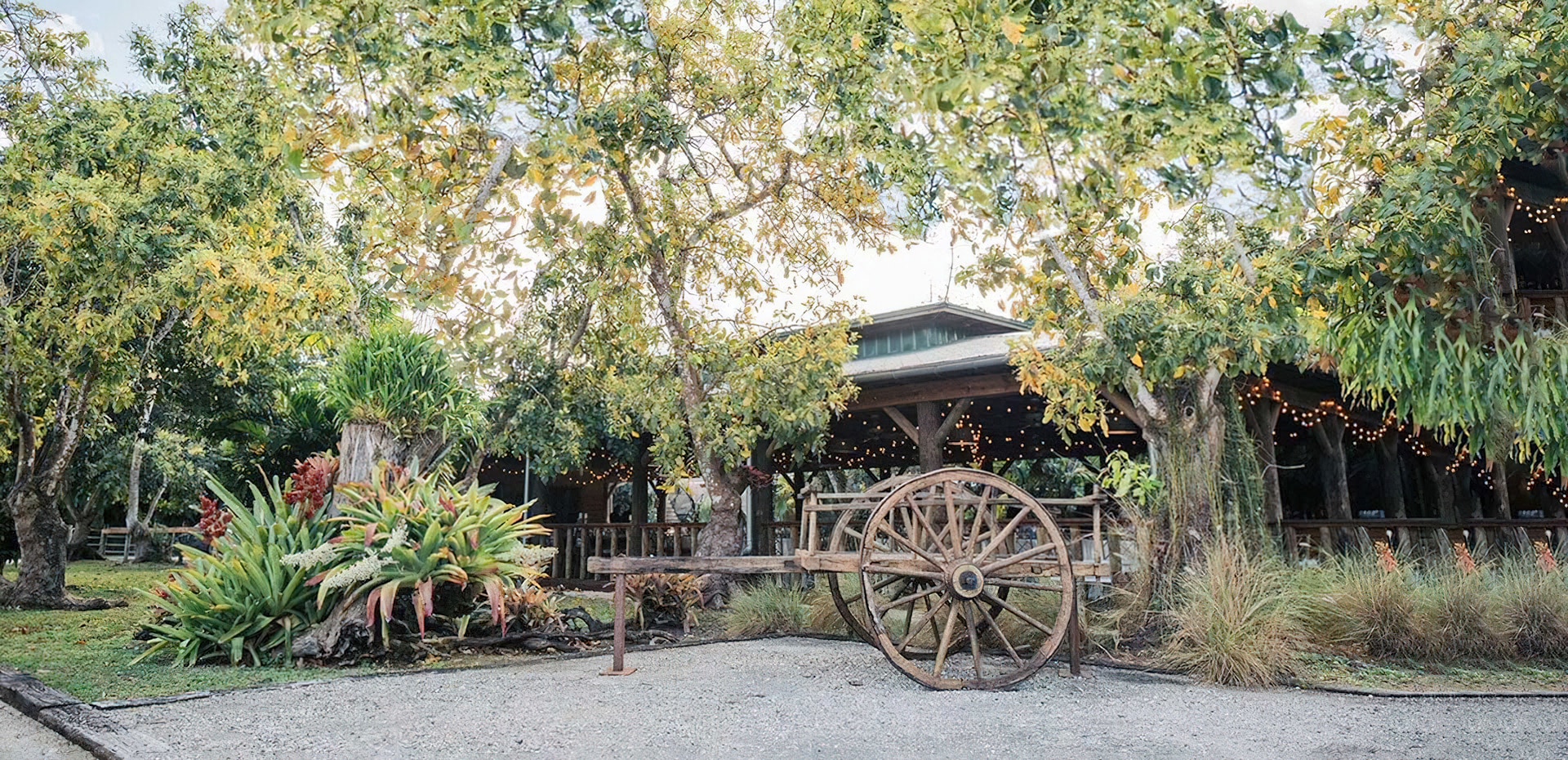 Located in Redland, FL, The Old Grove is a one of a kind high-end rustic venue to have weddings and other special events at. This five acre canopying avocado grove with impressive waterfalls, a lazy river, with arched bridges, filled with lush gardens, and a stunningly beautiful barn. This peaceful rural setting is a picture perfect environment for exchanging vows or to host any type of event. This is where you and your guests will enjoy your secluded retreat for your wedding and unforgettable event festivities.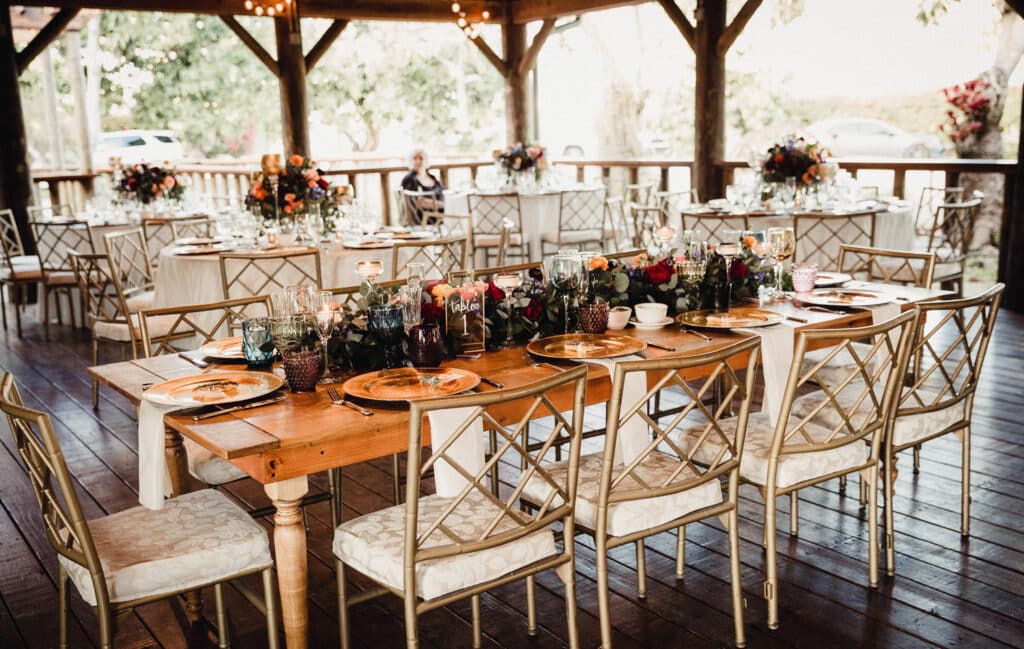 The Old Grove has many features for an abundance of numerous scenic areas. Which includes arched bridges that cast over a lazily flowing river, lush vibrant gardens, and a beautiful picturesque barn. You may discover nature in a unique and entertaining manner in this quiet rural location. Get together within this scenic setting, you and your entire group of guest will enjoy an intimate and memorable event. You may exchange vows and celebrate within five beautiful picturesque acres. Have a tropical garden party or a classic rustic hoedown that can be readily accommodated within this flexible and exquisitely stunning venue. There are lots of tropical gardens in Florida, but there are not too many beautiful barns on five acres of serenity.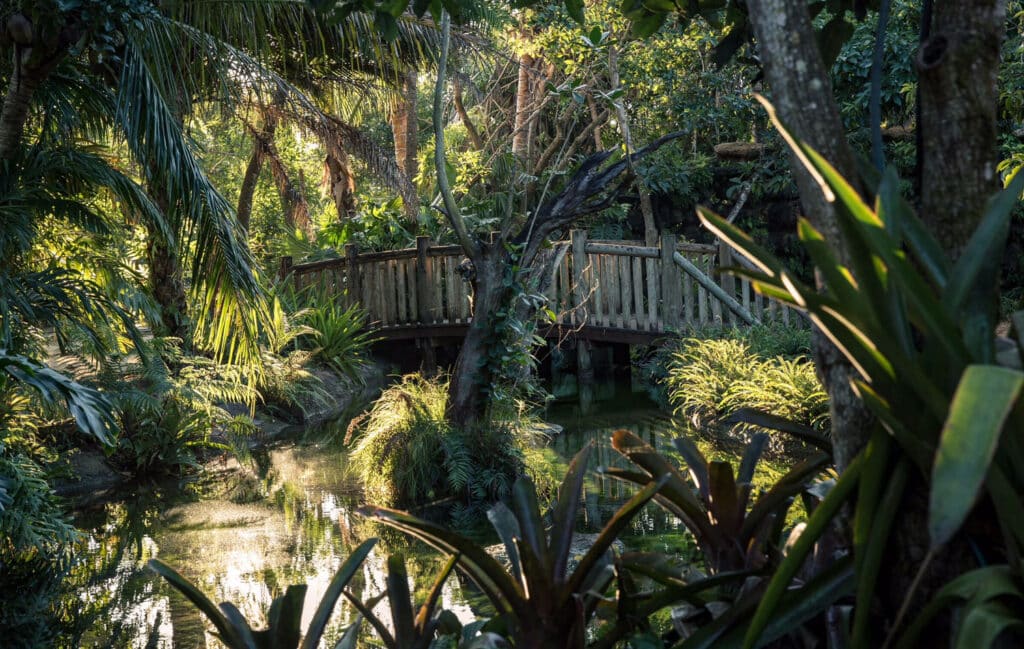 In most typical ballrooms and churches, you are more limited in what kind of decorations or environment that you have dreamt to create. The Old Grove has variety of sceneries and locations allow you to envision the perfect wedding for you and your guests. The Old Grove offers packages for corporate events such as training, conferences, and workshops. Typically employees going to corporate events but at The Old Grove, your employees will be surprised by their venue. Rather than an old boring office or hotel ballroom, The Old Grove venue shall make you and your employees happy to be there. This way you do not have to have just a barn or just a tropical garden, you can have the option for both.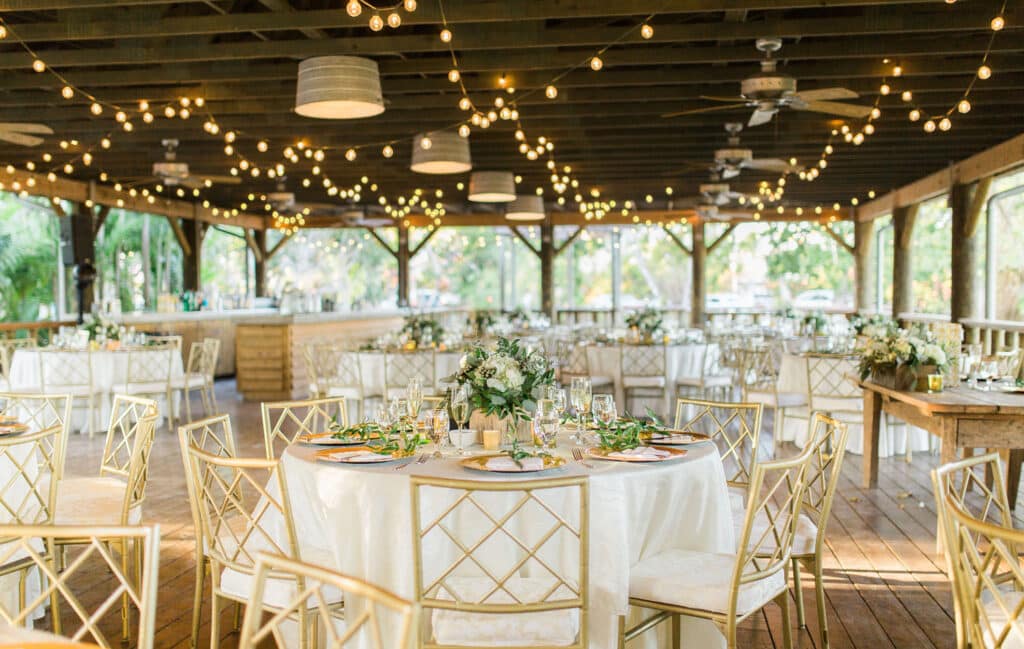 The Old Grove is an adaptable venue that can reach the needs of all types of events. In addition to our stunning venue that can also provide you with their own "Farm-to-Fork" in-house catering. With the "Farm-to-Fork" catering it comes with butler-passed hors d'oeuvres, grilled bites, hot and/or cold sides, and many more. The Old Grove also has and Option for a buttercream wedding cake can be designed for you by Ana Paz or Frilled Cakery. There are many benefits in having a rustic wedding with The Old Grove, not only just for you but for your guests as well.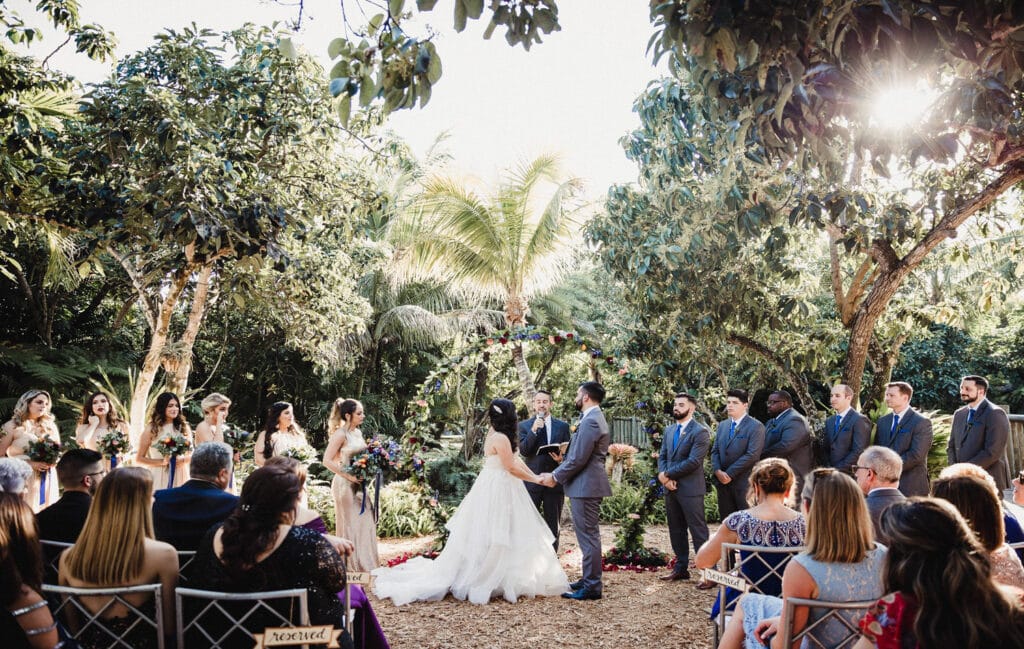 Wedding events held at The Old Grove includes an inclusion of all types of events and weddings from civil unions, commitment ceremonies, non-religious ceremonies, religious ceremonies, vow renewals, and receptions. The Old Grove can hold up to 150 guests, and can be accommodated within events held upon this property. This venue include the use of a ceremony area, reception barn, get-ready suite, cocktail area, chairs, bars, and rustic furniture. Also additionally, The Old Grove team provides DJ and MC services, planning and design services, valet parking, security, attended bathrooms, setup, cleanup, and more. Come and see what magic lies beneath The Old Grove, One of the best rustic venue in South Florida.
If you have any questions contact us here.