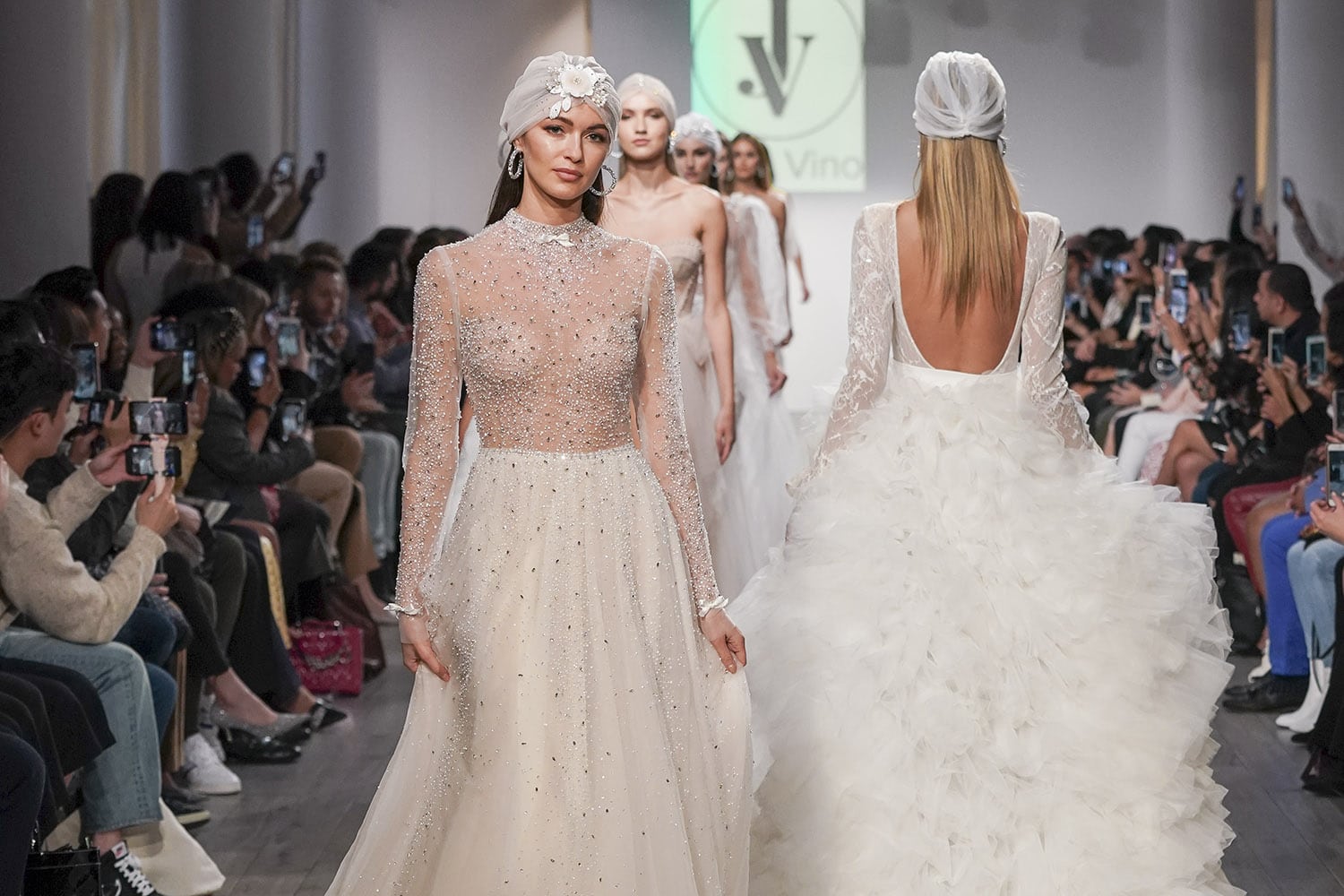 The Bellagio Collection by Julie Vino features stunning lace fabrics, intricate embellishments and daring silhouettes that the fashion forward bride will love.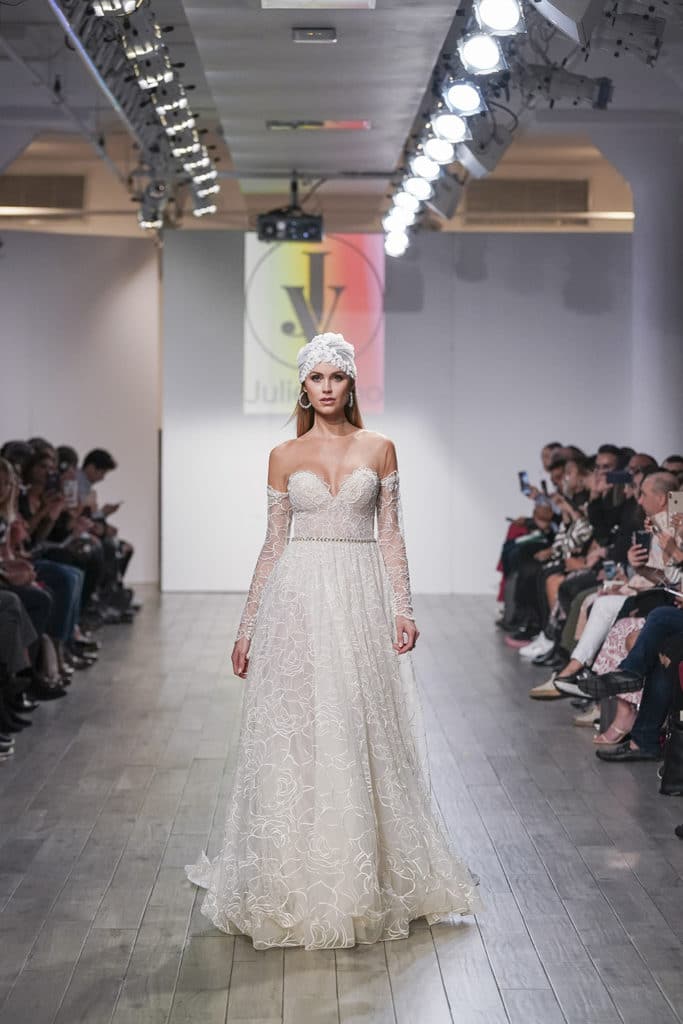 Vision Style
Julie Vino's stylistic vision is unique to the bridal market. The bridal gowns are flattering to all bode types. There is a distinctive combination of the classic style with a modern twist. The Winter Collection has a strong connection to leading fashion trends from the runways of Paris, Milan, and New York.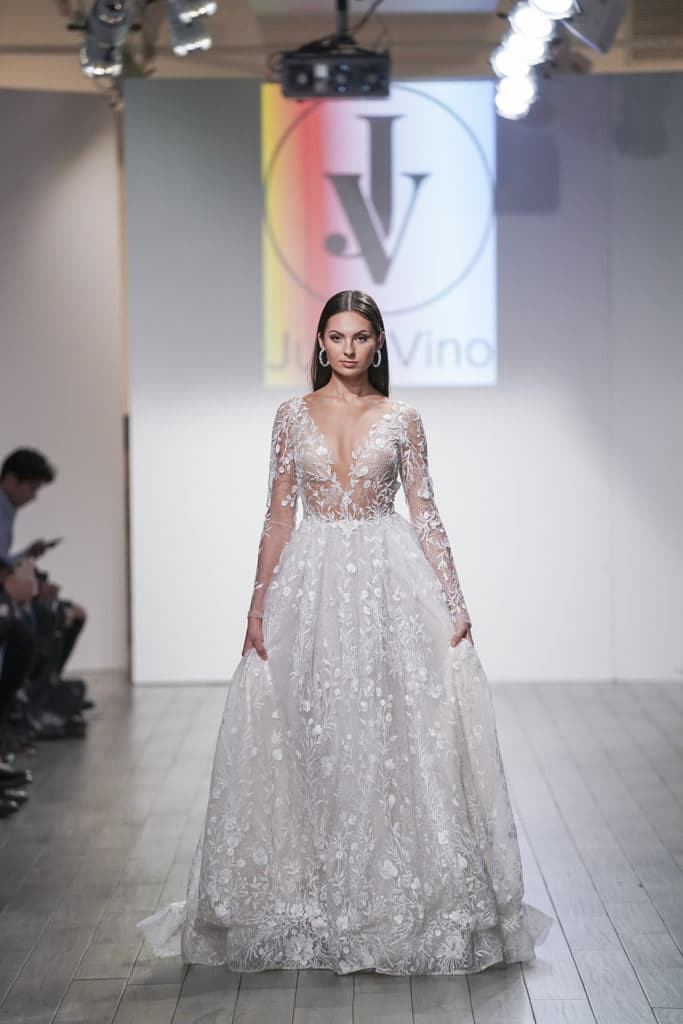 Infinite Inspiration
The texture of the fabrics with the combination of different accessories is the inspiration to this current collection. Julie searches worldwide the markets and works with the suppliers who have the most unique and stunning fabrics. With these unique fabrics, she creates and designs patterns which brings her vision into a reality. Some of the details that she incorporates into the designs are ethnic handmade brocade from India, unique lace from France and fabrics rich in details and embroidery from Italy. Then with her embroidery specialists, she adds the perfect touches of texture and embroidery to make the fabric and design even more exquisite.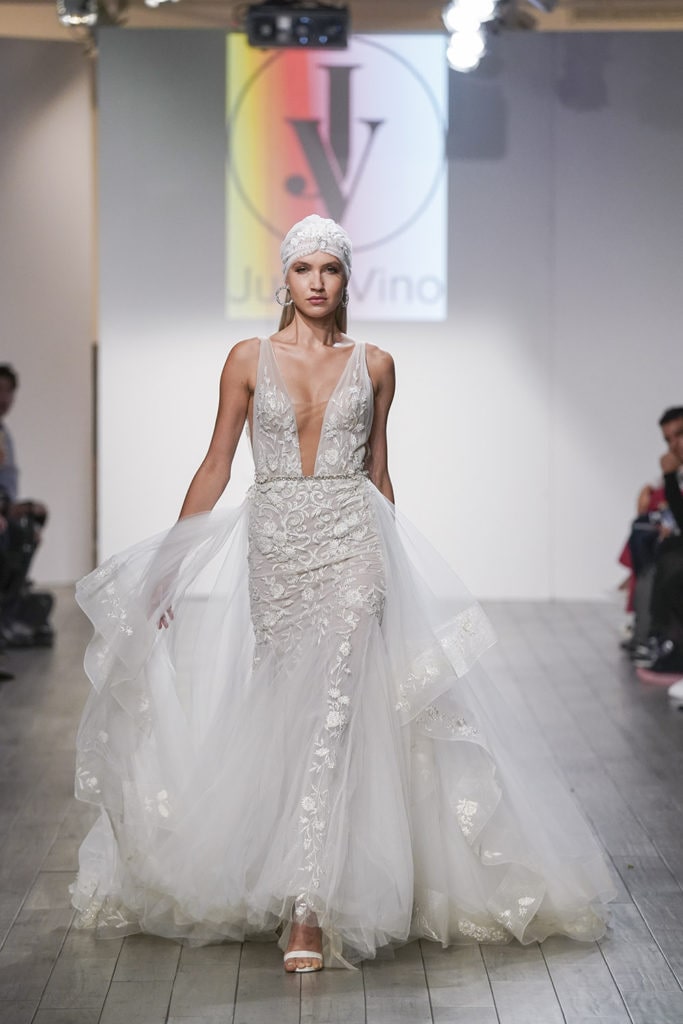 Passion
Julie Vino's true passion is to create a one-of-a-kind wedding gowns and evening gowns. "In the process of creating the dress I put an emphasis on quality tailoring, sculpting the body to make it look more feminine and slim and usage of the best fabrics. I also find it most important to give the best possible service to my clients in a familiar and positive atmosphere, realizing that the soon-to-be bride is a full partner in the magical creation of the wedding dress."
Images | Coded PR
Designer | Julie Vino
Photography | Duke Images
Hair | Wade Lee
Makeup | Cristina McLamb