Move over, Greater Miami! Go off the beaten path and discover South Florida's best-kept wedding destination secret, the Redland. Located 30 minutes southwest from Miami International Airport surrounded by Homestead's rich farming history, this tropical oasis is truly one-of-a-kind.
If you're considering al fresco dining, rustic, vintage or a boho-inspired wedding, the Redland is a slice of paradise that will leave you and your guests impressed. From luxury estates to charming barn and farm venues, you'll find endless hidden gems for your big day's backdrop.
What makes Redland weddings so unique is not just being surrounded by beautiful scenery, venues here provide an abundance of space, a variety of useful facilities, lush and exotic gardens, and endless indoor/outdoor options that will bring your authentic celebration to life.
Tour our map of the Redland's must-see venues followed by a few spotlights on the venues we love!
Interested in scheduling a walk-through? Reach out via email: contact@billhansenmiamivenues.com
VENUES WE LOVE:

CASA TRANQUILA
From the moment you drive through Casa Tranquila's gates, you and your guests will feel at home. Casa Tranquila is a boutique bed and breakfast wedding venue situated in Redland, Florida. Spread out across almost nine acres of breathtaking farmland, this superb location is full of all the natural wonder that South Florida has to offer. Inspired by  Italian architecture, it provides couples with a secluded and serene spot to enjoy their special day in peace and comfort. With a host of accommodation options, full wedding planning services available and exclusive catering by Bill Hansen Catering & Event Production, the dedicated team is fully prepared to help turn your vision into an unforgettable reality.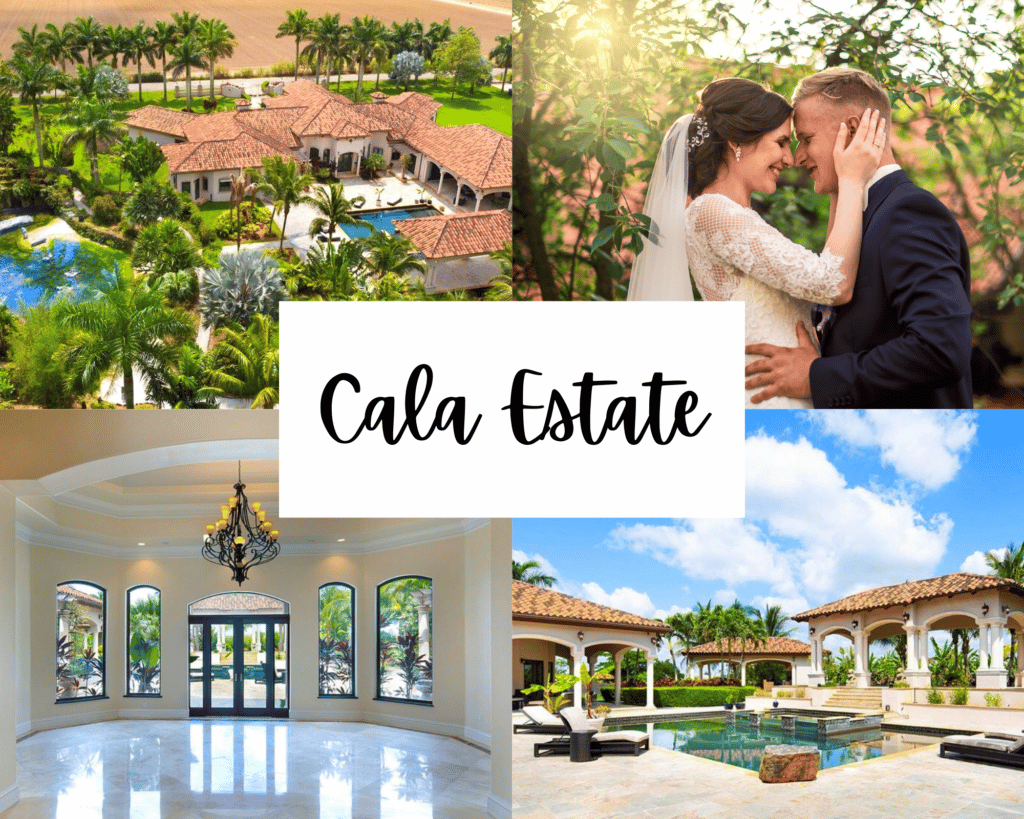 CALA ESTATE
This exquisite gated Mediterranean-Style home built in 2008 and sits on a lushly landscaped 5 acre property. With its luxurious outdoor space, 5 bedrooms, a state of the art kitchen, butler's bar, billiard room with a full bar, heated pool, professional tennis court, and a summer kitchen with a cabana bath, this venue offers it all. Don't miss this opportunity to celebrate your dream day with loved ones followed by peace and tranquility at your very own private estate in the Redland!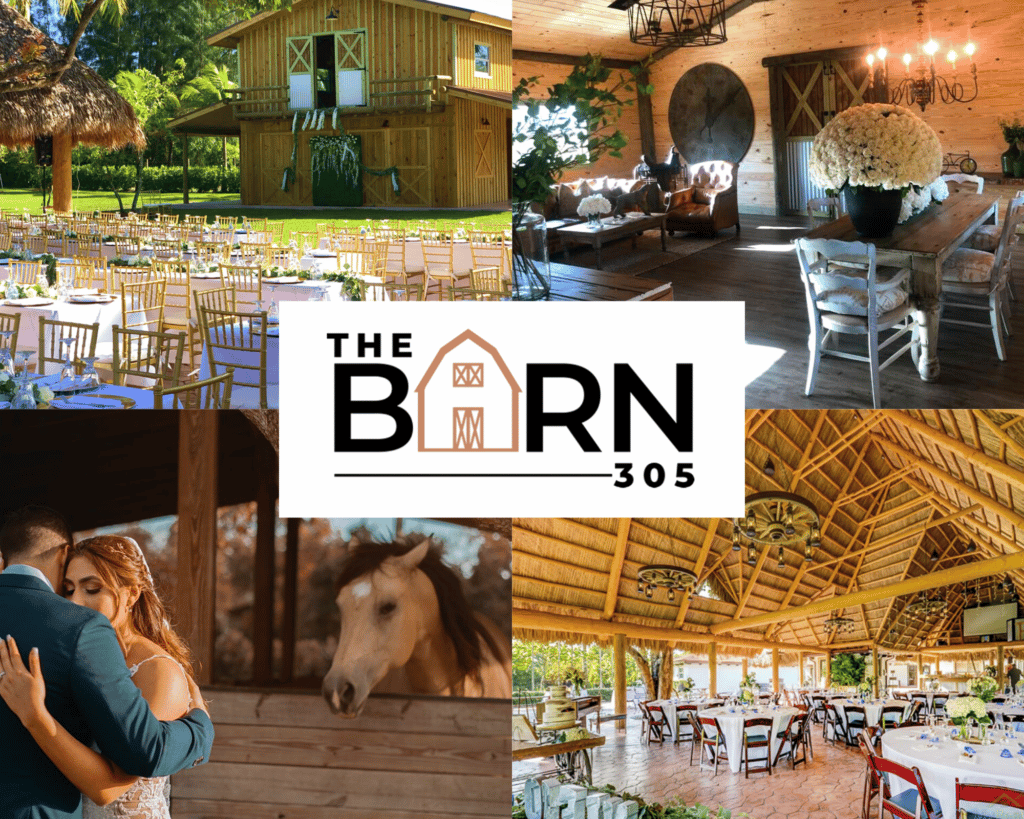 BARN 305
This luxurious ranch is nestled on a beautiful 10-acre property that'll leave you feeling right at home. This venue features a suite, vintage 2-story barn, Tiki Hut, and state-of-the-art sound and projection system. The beautiful rustic charm and beautiful countryside elements are unmatched.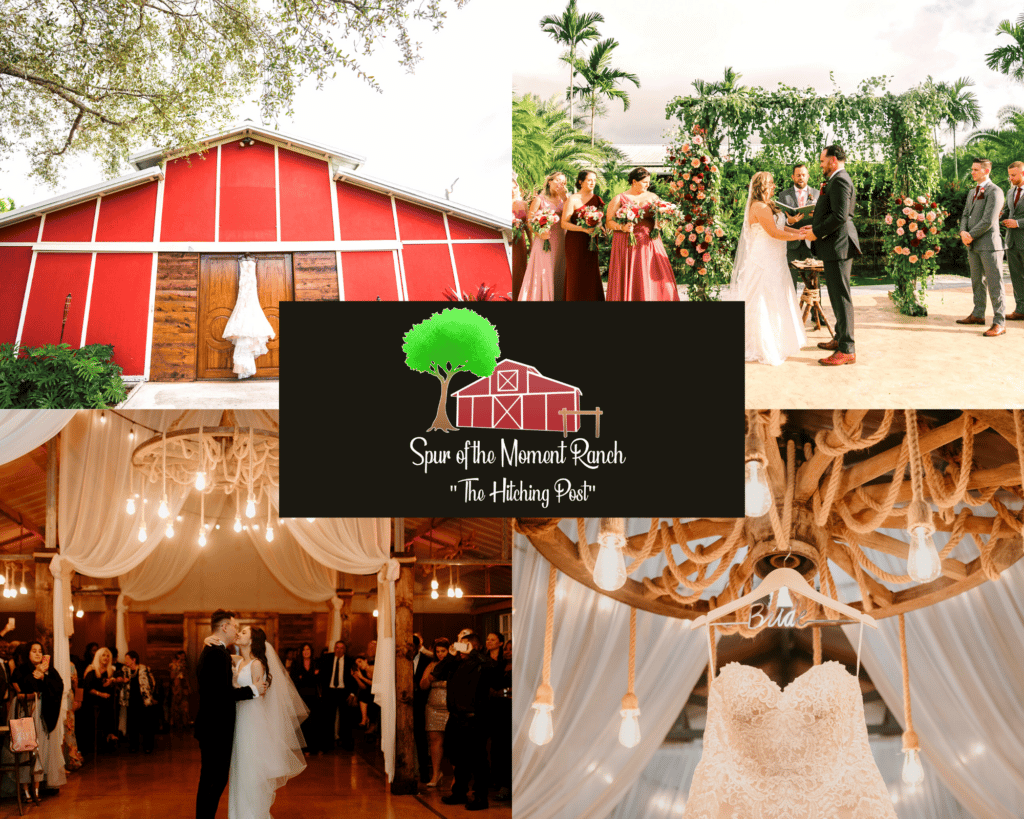 SPUR OF THE MOMENT
A romantic rustic barn, open air pole barn, breathtaking ceremony area, a 360-degree pond with cascading waterfalls, surrounded by luscious tropical landscape, this unique property sets the perfect tone for a wedding oasis. There are plenty of picture-perfect spots to capture every priceless moment. Spur of the Moment's intimate and relaxing environment, amazing amenities, and natural beauty is just what every couple needs to calm any wedding day jitters.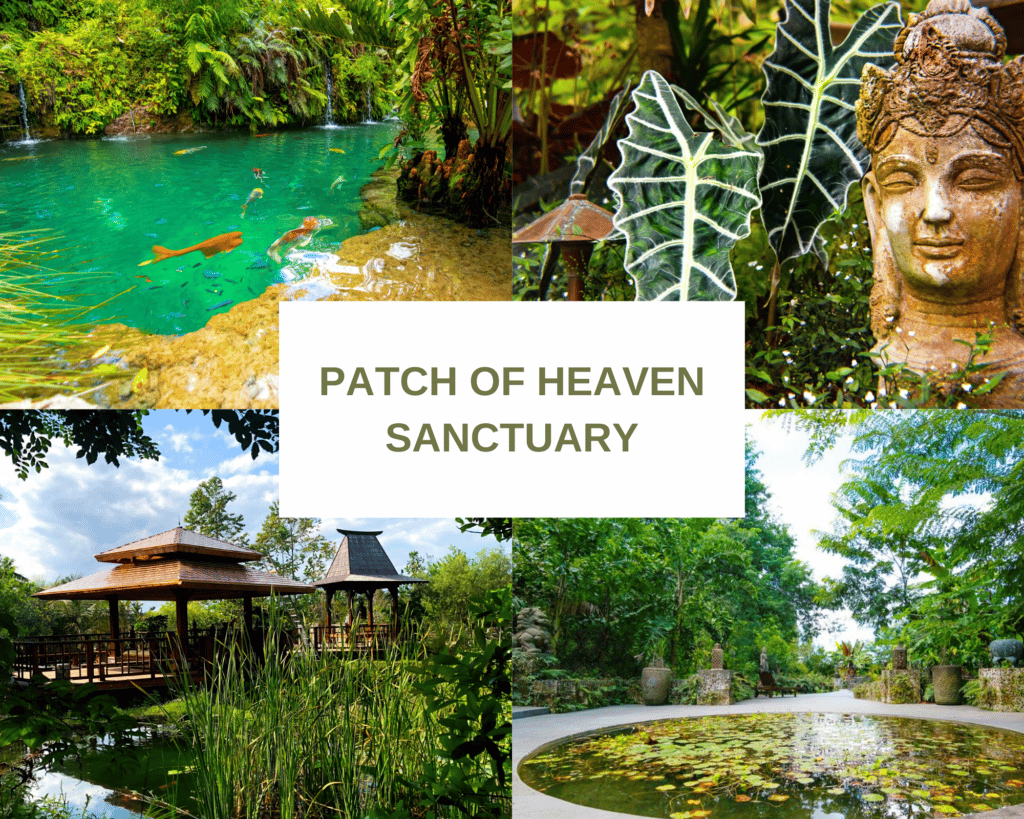 PATCH OF HEAVEN SANCTUARY
You won't find a venue like this impressive nature preserve! This forest habitat features zen gardens, a koi pond, wildlife, lush gardens and spectacular vistas that blend perfectly with the lush surroundings. The garden paths will lead you to serene and intimate scenes of tropical beauty making the perfect backdrop for your wedding or gathering. Experience peaceful paths, historic structures and native habitat, creating a majestic experience for you and your guests.
If you have any questions or would like to inquire about one of our Redland venues, please e-mail contact@billhansenmiamivenues.com